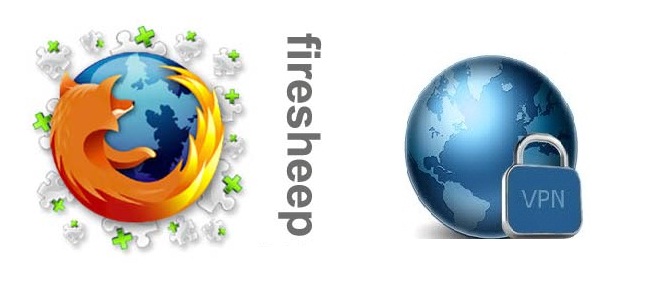 Firesheep is a Mozilla Firefox's add-on which gives the ability to see when someone on an open network – such as coffees WiFi networks – browse on an insecure site.
A single click allows the hacker to have access to logged-on sites ranging from Twitter and Facebook to bit.ly and Flickr.
With anyone cookie in hand, a criminal is able to do anything the user can do on a site.
Aside from trying to avoid the unencrypted public WiFi networks, users aren't defenseless.
The VPN, a safer way to protect from Firesheep
The VPN stands as Virtual Private Network. It's a kind of application which allows you to connect to a server which redirects your connection. Once the connection is established, a safe tunnel is built. Your datas are also encrypted and nobody can be able to decrypt them.
Your informations are safe inside the tunnel. Then the server provides a new IP and your browsing is redirected behind this new identity.
The VPN enables the security of your connection and also a total anonymity and privacy.
With this system, hackers can't be able to decrypt your data. Firesheep becomes useless.
Top 3 best VPN providers to protect against Firesheep
When you choose a VPN service, two main criteria are important:
The VPN protocol determines the level of privacy provided. The OpenVPN, the PPTP and the L2TP/IPSec offer various standards of encryption. In this case, the OpenVPN guarantees the best protection with a 128 to 448bit encryption key.
The available servers is directly related to the speed of browsing that you get. The closest server gives you the best speed. Here is a selection of the providers who offer a good compromise between the two criteria.
Bottom line
The VPN is an efficient way to secure your connection and to ensure a stressfree browsing. It allows an anonymous connection which restores your online privacy. Since few years this kind of system is increasingly used, especially by file-sharers.
Moreover it also gives you the ability to avoid the geo-blocking: