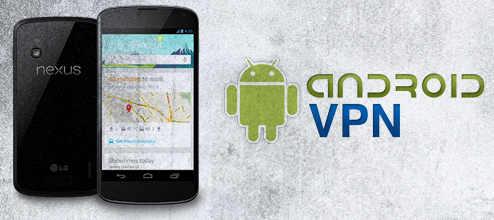 The Nexus 4 is the new smartphone made by Google. It is build by LG electronics, the famous South Korean multinational electronics company. This new smartphone will be released November, 13 2012. The Nexus 4 has excellent hardware : 1.5 GHz quad-core Snapdragon S4 Pro processor, 2 GB of RAM and will be shipped with Android 4.2, the OS's newest version.
But the major advantage of this smartphone is its price : it will be sold on the Google Play at 299$ for the 8GB version and 349$ for the 16GB version. For a high quality smartphone, the price is very low. Therefore, since the Nexus 4 has been announced on October, 29 2012, a lot of people are waiting for the release.
Of course, you can connect on the internet with the Nexus 4. But when you go on the internet, using public wifi for example, your datas aren't safe, some other users of the network could catch them. To avoid it, you will have to use a VPN.
Why you should be using a VPN on Nexus 4?
A VPN (virtual private network) is a simple application that allows you to connect to a VPN server via a VPN provider. With this connection, your datas will be encrypted and uncatchable by other users. With a VPN, you will be able to change your IP address. Your IP address is the only way to identify you on the internet. With it, everybody can know in which country you're living in, your internet provider, etc. So if you change it, you will be able to navigate on the internet in a total anonymous way.
How to setup a VPN on Nexus 4?
1. Go to settings > wireless and network > more > VPN
2. On the VPN screen, touch "Add VPN profile"
3. Fill the form with the informations of your VPN provider. Save it.
Connect to the VPN
1. When you want to connect your VPN, touch the name of the profile.
2. Fill the informations
3. Touch connect
Once it's done, you will see a status icon that will be displayed until you disconnect from your VPN.
Edit a VPN
1. On the VPN screen, touch and hold the name of the profile you want to edit
2. Touch "Edit profile"
3. Edit the informations
4. And Save
Delete a VPN
1. On the VPN screen, touch and hold the name of the profile you want to delete
2. Touch "Delete profile"
Top 3 best VPN providers for Nexus 4
Bottom line
So if you want to be safe and anonymous when you're on internet with your Nexus 4, the best solution is to use a VPN !