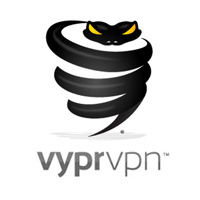 Golden Frog, VyprVPN's editor, recently published the 1.1 version of VyprVPN for Mac. This new version improves the VPN service and corrects the bugs indicated by Internet users.
Those who already have VyprVPN for Mac just click on "Looking for updates" in the control menu in order to get the 1.1 version.  It is also possible to download it directly on Golden Frog's website.
Here are the different improvements brought to the VON service:
•    The control menu's NAT firewall status is correct.
•    There are not connexion problems any more, by using L2TP protocol.
•    "Growl" notifications for OS X 10.7 and old versions are taken over.
•    The error message "Cannot open lock file" is not displayed when the installation wizard is open.
•    When there's an update, the following message appears: "New update available".
•    The software's updating process was improved.
•    When you are connected, the application immediately starts.
•    The application quickly indicates you if there isn't a network connection.
•    The option "Reconnection when the connection is lost" can be deactivated.
•    VyprVPN control menu can be open with the right mouse button.
With one click, you can freely download VyprVPN for Mac, offered with the VyprVPN service.
For further information, go on VyprVPN's official website.