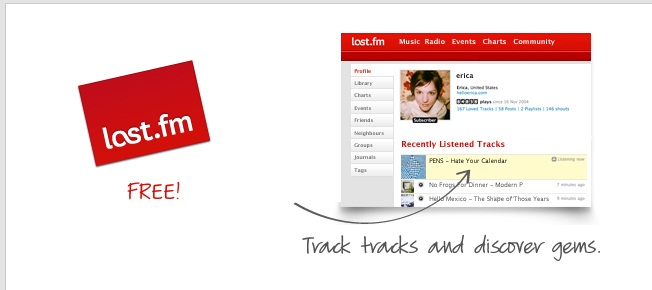 Last.fm is a music website, founded in the United Kingdom in 2002. The streaming service counts an active community of 30 million users. In 2007, CBS Interactive acquired Last.fm for $280 million.
Thanks to its "Audioscrobbler" music recommendation system, the site is able to offer music according to an user's musical tastes. The system reccords details of the listened songs and the data is scrobbled (transferred) to Last.fm's database and displayed to the profile page and compiled to create reference pages for individual artists.
In 2011, Last.fm released a number of more than 50 billion scrobbles.
Last.fm remains free for users situated in the UK, US and Germany. For all the other users, you need to pay a subscription fee (€3.00 per month after a 50 track free trial. However, due to the licensing rights, Last.fm isn't available in the whole world.
Why use a VPN for Last.fm?
The VPN (Virtual Private Network) operation remains of hiding your identity behind a VPN server that provides new IP. Thus you can be able to appear, as an American for example, simply by connecting your computer to US servers.
As a matter of facts, this kind of application has two main utilities concerning Last.fm:
Unlocking the access to the service if you're outside the authorized zone
Allowing you to get a free account through a UK, US or German identity
Nevertheless, to choose the appropriate offer, and benefit from the best speed, choose the closest server location from your actual place. If you live near Europe, choose UK or German VPN servers, if you live near the US, see the following selection:
Best VPN providers to get a free Last.fm US account
Bottom line
Aside from allowing to get US accounts, the VPN also gives the opportunity to bypass all kind of geo-restrictions. This way of contents blocking are restricting most US content sites, and prevent the foreigner from accessing to US series and movies.
Thanks to a VPN with US servers, you simply change your nationality and get access to the American TV as well as the famous on demand sites as Hulu or Netflix.