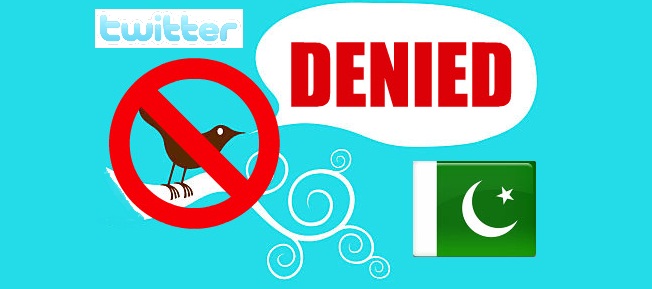 Yesterday, Twitter was blocked in Pakistan. According to Techcrunch, there are two conceivable reasons:
Some believe over representations of the Prophet Mohammed and Twitter's refusal to block these images; and some believe while it was testing an image filtering service. Whatever it was, the site is now back up –after an order from Prime Minister.
Anyway the decision remains unclear. The site would have been blocked, following the mandate from the Pakistan Telecommunication Authority.
Some reports also recall the concern from the government about some pictures of the Prophet that were being tweeted as a support of the freedom of expression. Some others suggest that the authorities were experimenting an image-blocking service.
The event faced a wide protest both within Pakistan and further afield. Inside the country, more technically equipped users were able to continue accessing the site. But otherwise, access across the country was impossible.
Because of the unclearness of the reason of the blocking, the future for Twitter in Pakistan remains uncertain.
Although there is a secure way to access the site at any time.
How to unblock Twitter in Pakistan?
The VPN is a simple application which allows you to bypass any kind of website blocking. Its connection process includes the buiding of a tunnel between your computer and a VPN server. Thus your connection go through a foreign country. You benefit from a new IP, which remains of changing your identity. As you appear as an foreigner user, your access to the website is granted.
This solution is a safe way to bypass the internet censorship. Getting a VPN doesn't need any technical skill.
How to get a VPN?
1. Choose a VPN provider within two criteria:
The available server locations: you'd rather choose the closest server, in order to get the best connection speed. However, to unblock Twitter, it's also important to choose a none-censored country as UK or Germany.
The VPN protocol which stands as the level of privacy provided. The VPN protocol cares about the encryption. If you choose a safer protocol, your online privacy will be guaranteed. For example, the OpenVPN is surely the best to unblock Twitter in Pakistan.
2. Download the VPN application and sign in
3. Choose a server location
4. Enjoy a free browsing
Top 3 best VPN providers to unblock Twitter in Pakistan
Bottom line
The VPN is one of the surest way to browse the internet. It prevents you from data loss. Furthermore it ensures your online privacy and anonymity through a new IP. Thus you can be able to get a stressfree browsing without caring about the internet censorship.
This system also provides to avoid the geo-blocking, and to access to the famous entertainment websites: