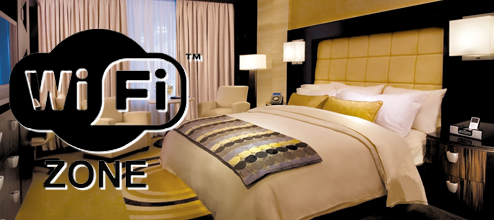 Public Wi-Fi is good, but restricting!
Before, when you went on holidays, you were just leaving your television behind. Today, when you go on a trip, you're taking your laptop computer with you (Wi-Fi is everywhere). But Wi-Fi is synonymous with restrictions! So here are some tips to get around restrictions that are imposed by hotels.
When you want to go online from your hotel room, you are coping with many problems. Indeed, Internet connection is not always good, because the number of users is very high (as you don't always need a password to access the Wi-Fi network). Moreover, you can't access compromising websites, such as porn websites (which is logical). And if you are in a foreign country, you have the same problem: your favourite links are blocked.
Then, you can see that Internet has its limits and to get around them, you need to be clever. The most effective way for that is to use a VPN service.
With the VPN, Internet becomes limitless!
But what is a VPN? It allows you to change your IP address in one click. What about the IP address, then? It identifies your computer when you go online. The IP changes according to the country where you are. With the VPN service, you chose an English VPN (for example) to go on your favourite websites from your hotel room in Berlin (if you are spending your holidays in Germany). And it is the same all around the world.
Now that you know how it works, you are free on the Web because with a VPN, you are anonymous.
Now, the entire Internet is yours!
Top 3 best VPN providers to go online freely from a hotel room