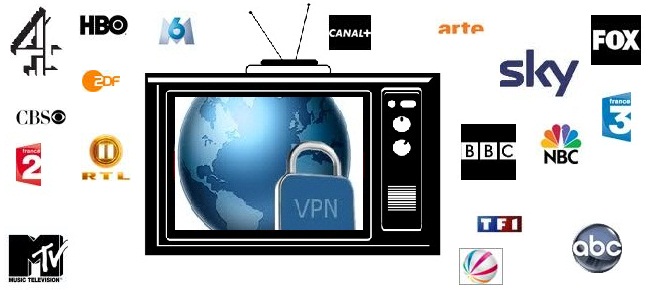 As most expats might know, the sites of the TV channels are unreachable from abroad. Whether you are German, French, American, or British living abroad, all your favourite TV shows on the free on demand websites undergo the geo-restriction.
What is the geo-restriction?
Actually, most TV channels doesn't broadcast outside their own country because of licensing constraints. This means that they only purchased the right for a national airing. Despite the fact that they are aware of the viewers living overseas, they are forced to block their access.
Mostly the access to the site is possible: you can browse on the site like the other user. For example, the site of the american channel FOX can be browsed from anywhere in the world.
However, other services are simply unreachable. You simply can't view the whole site. That's the example of Netflix.
How to bypass the restriction?
The blocking system detect its users' origin by the analyze of their IPs. This address actually contains your accurate location (country and city).
Thus to circumvent the limitation, you have to change your IP.
The VPN is an user-friendly application that gives you the possibility to fake your location. When you use a VPN connection, you are connected to a VPN server. Your connection is redirected to this server and gives you the ability to benefit from a new IP, in accordance of the server location. Then you browsing is redirected to the requested site, behind the identity provided by the server!
How to use a VPN?
Choose a provider with the appropriate server locations (US servers for US TV for example)
Download the application & sign in
Choose a server location to change your IP
Freely browse on the site of your choice
Top 3 best VPN providers to avoid geoblocking
Bottom line
The VPN allows you to free your internet access. Whether you are an expat, a foreigner, or a traveller, the VPN is an useful mean to keep in touch with your favourite entertainment contents.
Furthermore this kind of application also allows to secure your connection and to benefit from a total privacy.