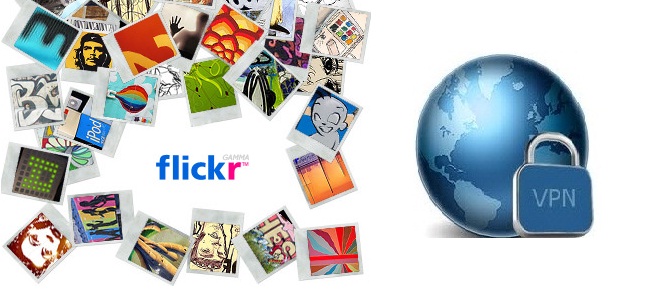 Flickr is an image and video hosting website, and online community created by Ludicorp in 2004 and acquired by Yahoo! in 2005.
Aside from being popular for the photo sharing, the service is also used by bloggers to host images that they embed in blogs and social media. According to a 2011 statement from Yahoo, Flickr had a total of 51 million registered members and 80 million unique visitors. In August 2011 the site was hosting more than 6 billion images.
The contents are reachable without the need to register an account but you need to have to be registered in order to upload content onto the website.
For mobile users, Flickr has an official app for iOS (iPhone or iPad), Android, and Windows Phone 7 operating systems.
The censorship on Flickr
In 2007, users from Germany, Singapore, Hong Kong, and Korea were prevented from viewing photos rated "moderate" or "restricted" on Flickr.
In 2009, Flickr was blocked in China in advance of the 20th anniversary of the Tiananmen Square protests of 1989.
Other blockings:
Saudi Arabia,
the UAE,
Iran
How to unblock Flickr?
In fact, the blocking system select the users within their nationalities. This information is contained in your IP. Unblocking this website automatically means to appear as an other nationality's user, and to change your IP.
The Virtual Private Network (VPN) enables to connect to a server which provides a new IP according to its location. With this system, you easily can to unblock Flickr by connecting you to a server in an authorized country.
Although you'd rather choose the closest server location in order to benefit from the best connection speed.
Which VPN to choose?
For China, Singapore, Korea and Hong Kong: choose an offer with servers on the US west coast.
For Saudi Arabia, the UAE and Iran: choose an offer with server in the UK.
Top 3 best VPN service to unblock Flickr
Bottom line
The VPN is an efficient way to bypass the internet censorship. Nowadays, it's an increasingly used tool to preserve your online privacy and anonymity.
On the other hand this kind of system also restores your online freedom by giving the access of the geo-blocked sites as Hulu or Netflix.