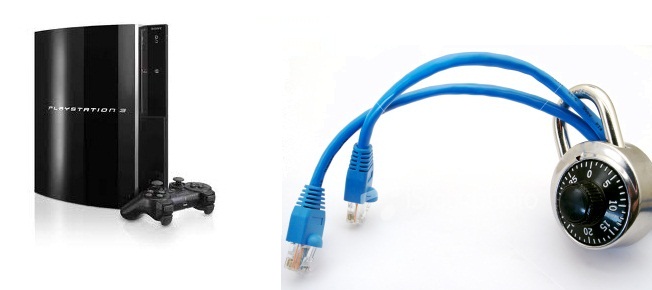 On the Internet, you have many opportunities to watch movies or series. In the U.S., these opportunities are numerous, thanks to the famous streaming sites like Hulu and Netflix. Moreover, with the increasing use of streaming applications on gaming consoles like PS3 or the Xbox the Americans have many opportunities both in terms of content and platforms.
Even if these kind of consoles are mostly buyable from abroad, the streaming applications are blocked, because of licensing constraints. The contents are blocked thanks to an IP detection system. If it turns out that your IP address is not attached in the USA, you won't be able to access to the on-demand services, even if you already have an account on those sites.
Aside from streaming applications, some online games are also blocked. This is where VPN comes in. This type of application allows you to browse under the identity of a server. Depending on the country in which it is located, you may be able to change your identity, according to the number of servers that your ISP provides.
The VPN is also very ease to use (see our tutorial below). This is especially an effective way to liberate your Internet access on your PS3.
How to install a VPN on PS3?
Choose a provider with U.S. VPN servers
Download and install the VPN application
Change the agent filter for the header name "user-agent: firefox win 32″, change the value to Mozilla/5.0 Firefox/3.0.11 and make sure your network settings allow connections.
Set up your PS3 to use a proxy server and change the port for PS3 8080
Go to Settings > Network Settings > X > Yes
Select "Custom" with the d-pad
Click the right button on your controller, then choose "Auto-Detect" and click the right button. Select "Automatic IP" and click the right button again. Check "Do Not Set" on the screen of your DHCP host name. Then click the right button three times.
Click the down arrow key to select "Use" on the screen Proxy Server > Right > X to bring up the virtual keyboard PS3.
Enter the Proxy. Enter the Port number THER 8080. Click Right. Save.
The three most popular VPN providers for the PS3
Bottom line
The VPN service allows you to bypass your country restrictions and provides a secured gateway to the renowned American websites, geo-blocked sites, and to the British or American TV channels.
In addition, the VPN provides a total privacy on the web. Its connection process includes the building of a secured tunnel that encrypts data and offers some protection against security breaches.