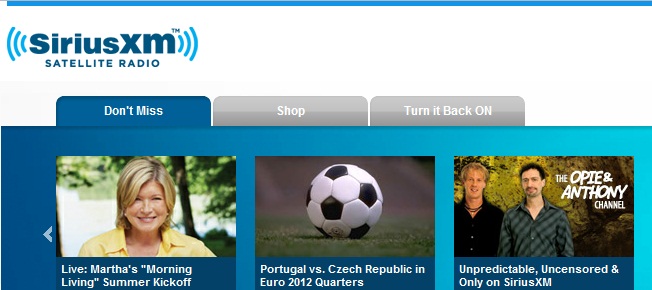 Sirius XM Radio is an American broadcasting company that serves two satellite radioservices (SDARS) operating in the USA, Sirius Satellite Radio and XM Satellite Radio.
The company also possesses a minority interest in Sirius XM Canada, an affiliate company which provides Sirius and XM service in Canada. In 2011, SiriusXM stated that it will offer other radio channels like Pandora. The new features will enable listeners to replay, skip and ban songs, along with five hours' worth of time-shifting capabilities on most channels and some on-demand features.
For the moment, Sirius Radio offers a web service on its website. The Internet-only option is offered for US $12.95 a month and doesn't require either a radio receiver, nor a hardware.
The Radio is available on iPhone, iPod Touch, Blackberry and Android.
Is Sirius Radio reachable from abroad?
The web service is unavailable for listeners living outside the fifty states of America. Actually the licensing constraints forced the company to settle a blocking system, that prevents the international broadcasting.
How to bypass the restriction for Sirius XM web radio?
You just have to use a VPN (Virtual Private Network). This app allows you to connect to a special server that gives new IP. Once it's done, you browse behind the identity of the server.
The Sirius website isn't able to detect the change, your access is granted. However be careful of connecting to a U.S. VPN server, in order to appear as an American user.
Top 3 best VPN providers with U.S. servers
Bottom line
The VPN is an efficient way to free your internet access. Whether you are a traveller or an expatriate, it's an unmissable tool to keep in touch with your favourite entertainments.
Either for U.S. residents, the VPN is an efficient way to secure your connection. Its data encryption feature provides a stressfree browsing without paying attention about the security breaches on your computer, but also on several devices (see the menu on the side).