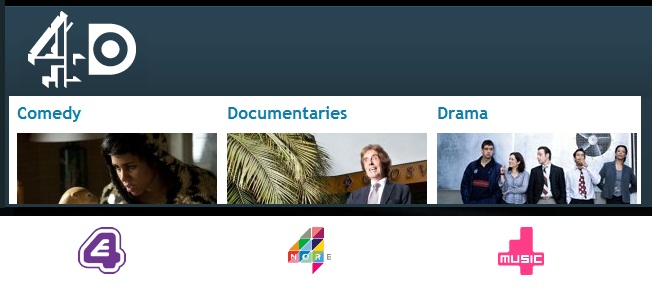 4oD is a video on demand service from Channel Four Television Corporation. 4oD stands for "4 on Demand". The service features a wide range of programmes shown on Channel 4, E4, More4 or from their archives.
The cable and IPTV versions are operated through an appropriate set-top box whilst the internet variant can be accessed via websites such as Channel4.com. 4oD generated around 215 million long-form video views on all platforms where it is available in the first half of 2011, making Channel 4 the biggest UK broadcaster in the video on-demand market during the period.
However some programmes and movies are not available due to rights issues. Foreigners are unable to reach the contents because Channel 4 didn't purchase the rights for an international broadcasting.
When you try to access to the online content you are confronted to the following message:

How to unblock 4od from abroad?
You are obliged to appear as an British user. In this way you need to fake your location in your IP address with a VPN. This kind of application provides new IP through the connection to servers. The new address is given within the server's country location.
To unblock 4od overseas, you just have to get a VPN application with UK servers.
How to get a VPN and how to use it?
Compare the providers
Setup and launch the VPN application
Choose a server in UK
Benefit from a restored freedom
Best VPN providers with UK servers
Bottom line
The VPN is surely one of the best way to obtain a restored freedom for your browsing. Whether you are a traveller, an expat or a foreigner you get access to all geo-blocked sites.