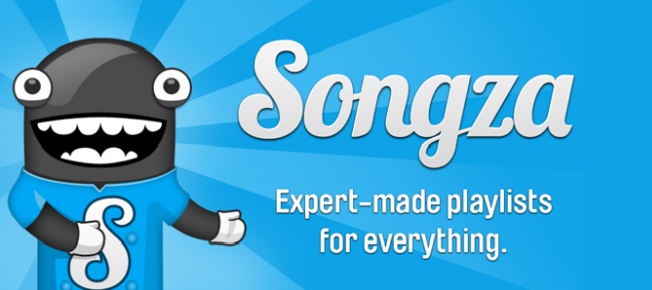 Songza is a web radio for free music streaming. Songza is different from other web radio services because the stations are made by the users of the community and also because Songza customizes the experience by giving the ability to advise songs within the user's interests (simple survey questions, like Netflix) and by showing a feed of what their friends are listening to (using Facebook Connect). Songza's mission is:
"to help you find the radio station that perfectly fits your mood or whatever you're doing right now; in other words, to help you find your soundtrack".
Unlike other streaming services, the listeners can find stations not just based on artists, songs, and genres, but also based on themes, interests, and eras, like "songs in Apple commercials", "90s one-hit wonders", and "music of Fashion Week".
However Songza is only reachable within the US. Actually when you try to access the site from abroad, you see the following message: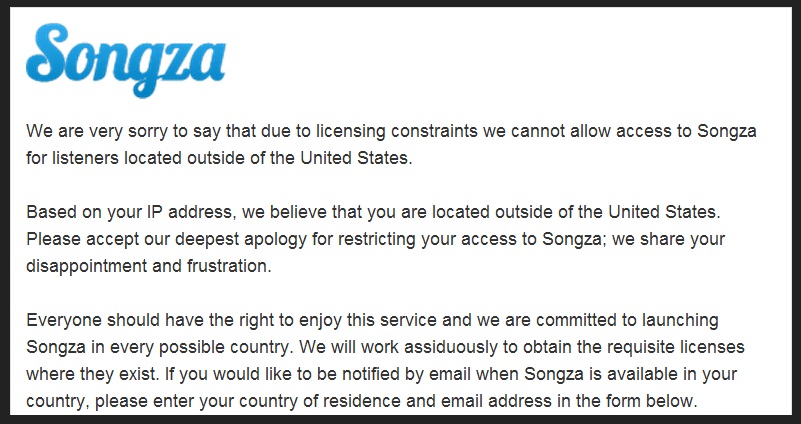 Bypassing Songza geo restriction
In order to circumvent Songza limitation, you must appear as an American. The VPN is a ease-to-use app that provides new IPs within their locations. Its connection process includes the building of a safe tunnel to a server, that allows you to hide your identity behind a new IP.
Thus to unblock Songza outside US, choose a VPN plan with US servers..
Top 3 best VPN providers to unblock Songza
Bottom line
The VPN enables to keep in touch with your favourite content from abroad. Indeed you can unblock the geo-restricted sites and enjoy a restored online freedom.
Moreover this kind of application also allows to secure your communications by generating a safe tunnel that encrypts your datas.