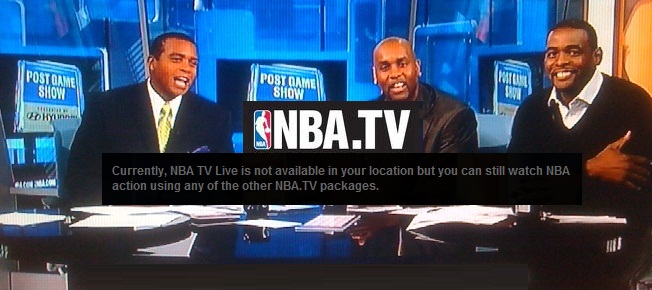 NBA League Pass is an out-of-market sports package that enables its subscribers to watch up to 40 out-of-market National Basketball Association games per week.
League Pass comes in three types in the USA:
NBA League Pass TV, which plays the games through a cable or satellite TV provider;
NBA League Pass Broadband, which goes through highspeed Internet connection to stream videos to a computer;
NBA League Pass Mobile, which is for mobile devices.
All Customers outside of the US are able to sign up for NBA International League Pass. However this doesn't include all the plays, and is restricted in terms of contents.
The channel is available on various devices, as the Apple TV, and mobile devices like iPhone, Android or Windows Phone.
In order to unblock the US contents, you have to change your IP. In fact the Internet Protocol Address contains your precise location. The IP scanning system of the NBA site blocks your access within your country location.
Get US NBA League Pass outside USA
To change your IP, you only need to install an application called a Virtual Private Network (VPN). This kind of connection, establishes a safe tunnel to VPN servers, that provide new IPs within their locations. Thus you are able to browse under the identity of the server, that means, as an American (if you connect to US servers).
If your IP is American, your will get access to the American contents of NBA tv.
Top 3 best VPN providers with US servers
Bottom line
The VPN is an efficient mean to get an instant access to many American entertainment contents. Thus you can be able to access the American TV channels, but also great on-demand services as Hulu or Netflix.
Furthermore, this kind of connection enhances your online security thanks to a data encryption feature.