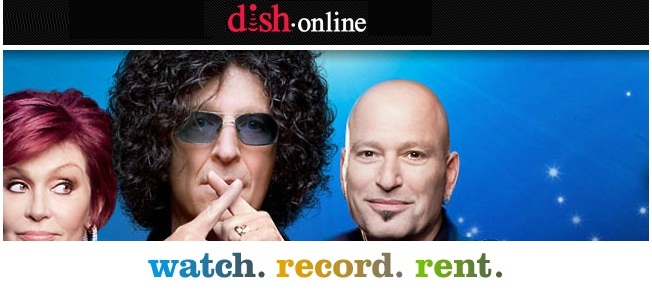 Dish Network Corporation is the largest American satellite broadcaster, providing direct broadcast satellite service — including satellite television, audio programming, and interactive television services — to 14 million homes in the USA.
The company purchased Blockbuster Video, and now runs the Blockbuster stores and has used its intellectual property deal to offer streaming and mail-order video services.
In May 2012, Dish launched the service called "DishWorld" on the Roku box. This broadband service provides international programming to subscribers of the DishWorld service. Customers do not need to be a satellite or cable customer to subscribe.
Alongside with this, Dish also offers an on-demand service called "Dish Online". Its programs include:
more than 4,000 Movies
+15,000 TV series episodes as Game Of Thrones or Mad Men
popular TV shows as America's Got Talent, …
Nevertheless, the Dish Network isn't available outside US. In fact, the website Dish Online.com doesn't authorizes the foreigner access to the entertainment website. As many other online services like Hulu or Netflix, Dish On Demand didn't bought the rights for an international broadcasting.
Therefore is the Dish website forced to block every user within their IP. This kind of address indeed contains your precise location.
How to bypass the restriction on Dish On Demand
One of the best way to circumvent the limitation means to change your IP in order to appeas as an American. The VPN is an user-friendly application which allows you to choose a different IP, according to its server locations.
Thus to bypass the geo-restriction, simply choose a VPN offer with US server. Once you've installed the VPN app, connect to an American server and that's it!
Top 3 best VPN offers with US servers
Bottom line
The VPN is one the surest way to ensure your online freedom. Whether you are a traveller, an expat, or simply a foreigner, you can access to many geo-blocked sites (see the menu on the side).