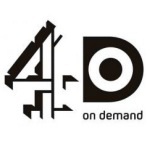 Channel 4 is an English public-service TV channel that began in 1982. In addition to the TV channel, Channel 4 is also available on digital devices with contents from:
More4, with shows such as Curb Your Enthusiasm, The Sopranos as well as NBC's The West Wing.
Film4, with notable successes like The Madness of King George, The Crying Game and Four Weddings and a Funeral.
E4: some series, such as Hollyoaks and Desperate Housewives, new show Skins, peaking at the 2 million mark.
4oD: the range of online video-on-demand service.
Neverthless, due to licensing restrictions, Channel4 must block its contents for foreigners. The company actually didn't choose to pay the required rights for an international broadcasting. Therefore has 4od a blocking system that recognizes every user's IP location. If it turns out that you don't live in the United Kingdom, you won't be able to watch 4od's contents.
Watching 4od outside UK
One of the best solution is to use a Virtual Private Network (VPN). This kind of application generates a connection to servers that provide IP.
If you establish a connection between your computer and a UK server, you will appear as a British user. Thus you will be able to bypass the 4od restriction.
Best VPN providers with British servers
Bottom line
Thanks to a VPN you are able to keep in touch with your favourite entertainment content on the UK TV, on BBC, ITV, Channel5, but also on on-demand sites like LoveFilm and Netflix.