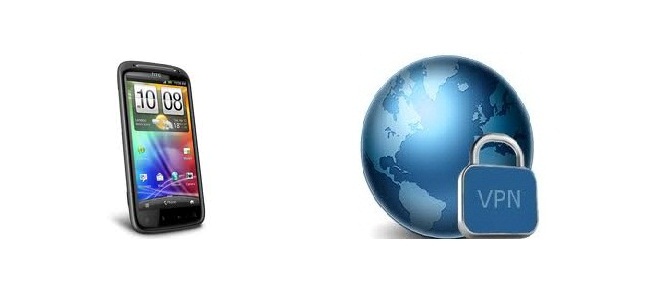 The HTC Sensation is a smartphone designed and manufactured by HTC that operates the Android 2.3 Gingerbread software stock. Initally announced by the company in April, 2011, the HTC Sensation was launched by Vodafone in Europe including the UK in May 2011 and by T-Mobile in the United States in June. It was the first official HTC phone to support the HTC Sense 3.0 user interface.
As the other smartphones, the HTC Sensation undergo some security breaches. For example, a October 2011 post revealed some problems about data theft in Australia:
The latest version of HTC's Android software keeps a log of email addresses, SMS data, location, phone numbers and system logs compliments to a suite of HTC logging tools installed on devices with the most recent version of HTC software. Alone, the collecting of such extensive and personal data has been the focal point of much debate, especially when the data can be accessed by any application.
Actually, because these phones often use the WiFi connection, they are more likely to be hacked.
Fortunately, there is solution to ensure your online security and browsing: the Virtual Private Network (VPN).
The VPN secures your mobile communications
Thanks to its data encryption feature the VPN is the preferred solution by businessmen to prevent the data loss.
The VPN connection process includes the building of a safe tunnel to a server. When you're connected, your datas can't be decrypted. Neither your ISP or hackers could be able to intercept your communications.
Moreover the VPN provides a new IP, thus you become a new identity.
The VPN restores your online freedom
When you get another IP, you are also able to access to the geo-blocked sites. Those sites restrict their contents to a specific nationality because of the licensing rights.
Thus the VPN allows you to access to many on-demand services, music streaming sites, and TV channels. See the menu on the sites to discover these sites.
How to setup a VPN on HTC Sensation?
Add a new VPN connection:
Press "Home", "Menu", and "Settings"
Tap "Wireless & networks"
Select the VPN protocol (PPTP, L2TP, L2TP/IPSec PSK VPN, L2TP/IPsec CRT VPN) (figure 4)
Fill in VPN details, given by your VPN provider
Top 3 best VPN providers for HTC Sensation
Bottom line
The VPN thus provides security, privacy and online freedom. With an environment of increasing internet censorship, with Megaupload's closing and ACTA, this kind of application is very useful.