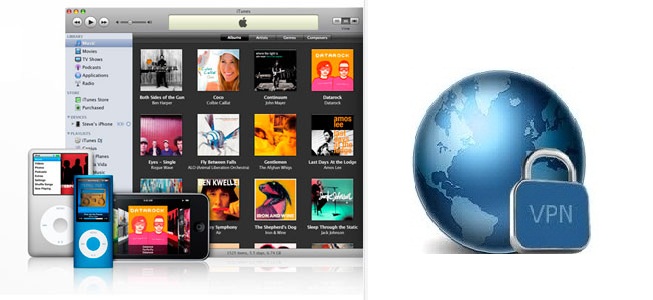 It is commonly accepted that the greatest iTunes database of new media, is the US iTunes offering a wide range of music to movies and TV Shows. Here you can rent movies for $3.99 with 29 days of availability. Once you've pressed play, you've got 24 hours to finish it.
20 million (2012) of high quality songs available with the ability to put them on various devices
your favourite TV shows commercial free
10-minutes available movies
well-stocked library of the world's best-selling books — ebooks, audiobooks, and new interactive iBooks textbooks for iPad.
Hundred of thousands of podcasts
Itunes U allows you to download lectures, discussions, language lessons, and more — all from top universities, schools, and other cultural institutions around the world
However, this complete offer is only available in the US. Therefore we made a quick tutorial.
How to get US Itunes?
Please note that you need a credit card with an US billing address.
The solution consists of making you appear as an American. A VPN software is able to do that: it gives you the ability to connect to a VPN server which provides IPs in compliance of its location.
Once you are connected to an US VPN server, you appear as an American, and also are able to get an US iTunes account.
Top 3 best VPN providers to get an US Itunes account
Bottom line
The VPN is a way to bypass the geo-restrictions, it allows you to access to various contents, as TV channels:
Moreover its connection process includes the encryption of your datas which ensures you an increased online security.