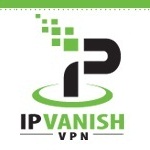 It's now official: IPVanish, one of present biggest VPN providers, has more than 100 servers on its network. Besides, new servers have been added in several countries:
1 server in Chisinau (Moldova)
1 server in Dublin (Ireland)
1 server in Warsaw (Poland)
1 server in New York (United States)
3 servers in Phoenix (United States)
It should be noted that already 27 new servers have been added to IPVanish's network since the beginning of 2013!
Furthermore, Windows client was updated (1.3.0.8 version). Connectivity network and server speed checking were improved, as well as interface management and DNS caching/flushing.
For further information about IPVanish, go on the provider's official website.