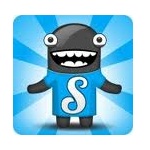 After launching an application on Android, the US on demand music provider Songza begins its international expansion, by allowing canadian users to access to its contents. Thanks to a special deal with Canadian-based Re:Sound, the service is launched in a country where Pandora and Spotify remain absent.
The main issue for all these streaming sites to expand in further countries is the local licensing restrictions. In fact when a site choose to open in a specific country, it has to purchase the rights for the contents that it offers. If the company considers that there won't be enough customers in the country, the cost may be to high…
This kind of problem is called the geo-restriction. Well known by the expats, it prevents them to access to their national contents when abroad. Browse the menu on the side, to have a list of most geo-restricted services.
Access Songza outside US and Canada
Fortunately, users can easily bypass this kind of restriction thanks to the Virtual Private Network (VPN). This user-friendly application allows you to fake your location. In fact you are able to connect to foreign servers that provide new IPs within their own nationalities.
So, to bypass Songza's restriction it's simple: download a VPN app, and connect to a US server!
You will appear as an American, and just be able to access to the blocked contents.