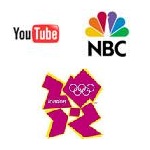 The 2012 Summer Olympic Games, also named London 2012, are happening in London, UK, from July 27th until August 12th 2012. The sport event actually began on 25 July with the group stages in women's football. +10,000 sportsmen from 204 nationalities are competing during this two weeks.
The 2012 Olympic and Paralympic Games happens in different facilities, existing and historic buildings, and temporary buildings, some of them in famous places such as Hyde Park and Horse Guards Parade. Some of the new facilities will be reused in their Olympic form, while others will be resized or relocated.
The TV broadcasting
All licences rights have been splitted within the national channels. The official broadcaster, the BBC committed to air all the entire games, while NBC launched a dedicated service, called NBCOlympics.com.
However, all these channels only have right to broadcast in their own countries. Therefore is there a geo-restriction. Each site detects the country location from its users and block the access if it turns out that he's not a national user.
Unfortunately for foreigners or expatriates these services are also blocked on internet connected TVs such as the Boxee, the Roku and the Apple TV.
Faking your location to unlock NBC, BBC, France 2 and ZDF
The solution consists of installing a Virtual Private Network (VPN). This type of application allows to fake your location, and to choose the nationality you want, depending on the VPN offer that you have chosen.
In fact the VPN enables to connect to servers that provide new IPs. So to unblock a specific site, connect to the right server and the access will be free.
How to setup a VPN on Boxee box, Roku box, and Apple TV 2?
See our dedicated tutorials: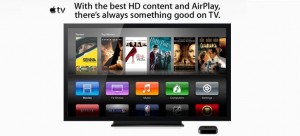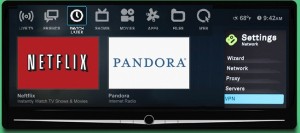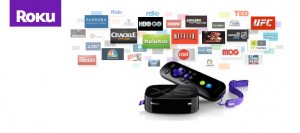 Bottom line
The VPN allows you to bypass many kind of restrictions as the geographical limitations. Furthermore it's also a way to be protected from the internet censorship, as it ensures your privacy and anonymity