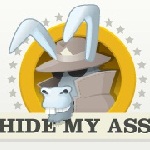 HideMyAss, the renowned VPN provider constantly expands its worldwide VPN server network, to reach 49 server locations.
The opening of new servers in Marocco, Philippines, Malaysia and Norway shows a strong commitment in offering a new customer experience with its VPN service.
Indeed the available server locations are a significant factor when choosing a VPN plan. The foreign servers are able to provide new IPs within their own nationalities. The new IP stands as a new identity. Therefore, an user can unblock the content sites of the specific countries.
For instance, a VPN plan with US servers enables its customers to access American content sites as Netflix or Pandora.
HideMyAss is currently offering a special summer coupon from 27th July to 12th August 2012, so don't miss out the opportunity to benefit from a price decrease from up to 36%!
Get HideMyAss