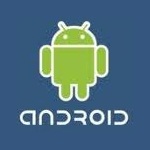 A new android virus, able to rack up large bills just appeared in China. Identified by the company TrustGo, the "MMarketPay.A" malware can order on Chinese's mobile app store, and would have already infected third party app stores as:
When an user download the infected app, there's a risk of accumulating bills from Mobile Market (M-Market), the official store used by 660 million suscribers in the country. The virus is thus able to circumvent the SMS security step, used for the log-in, to download content and place orders without the knowledge of unsuspecting mobile phone owners.
See the TrustGo explanation of the virus process.
The virus also have the ability to search, play and download premium paid-for-video contents without the knowledge of the user.
This isn't the first Android security breach in China, but also elsewhere in the world. In January for example, the "MSO.JPApps" virus already began to spread outside of China.
How to secure your communications on Android?
One of the best solutions is to use a VPN app. This kind of application enables you to encrypt your connection, allowing you to bypass many kind of threats.
Best Android VPN Providers