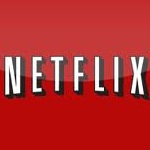 As Netflix's strategy is to bring more original content to Europe, the company revealed today that it will bring new episodes of hit comedy series Arrested Development to the UK as part of a larger exclusive deal with 20th Century Fox.
Both companies are working together on the new series, proving Netflix's will to distribute even more original contents, rather than just an offer of previously broadcasted content and films.
Furthermore, the deal also includes other hit comedy series Modern Family, as well as Lie to Me, Sons of Anarchy and The Killing. The video streaming service will also offer an exclusive access to The League, raising the number of Fox shows available to its customers.
The TV serie "Arrested Development", firstly aired in 2003, won an Emmy Award before it ended in 2006.
Nevertheless, the original cast are already making new episodes, with an expected premiere in "early 2013." Netflix users in the Americas and in the UK and Ireland will be able to view them as soon as they are added to its catalog.
Netflix geo-blocking
The famous American site offers contents, which are restricted within the country location of its users. For example, Arrested Development will only be available for viewers inside USA, UK and Ireland.
Otherwise, some other contents are also available in Latin America. Every other users, residing within these countries are unable to reach the site, because of a geo-restriction system.
See our related post, on how to unblock Netflix from anywhere in the world.