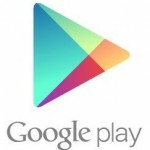 Google Play for Android apps and entertainment content, formerly called the Android Market, becomes a big upgrade at the Google I/O show. The users will now be able to purchase movies instead of just rent them.
"We're also adding TV,"

"You'll be able to purchase episodes or entire seasons."

announced Chris Yerga, an engineering director for Android.
Google can yet be proud of strong partnerships with a range of producers, including NBC Universal, Sony Pictures, Disney, Bravo, Paramount, Virgil Films, and Sundance, he said. Furthermore, the company announced new kind of contents as magazines, purchased individually or by subscription. For this part, Google has deals with publishers including Conde Nast and Hearst.
With these new perspectives, Google Play stands as a strong alternative to Apple and Amazon. But also Google really seems to compete on-demand services as Netflix or Hulu.
Google Play now features 600.000 apps. Paid apps are available in 132 countries, and free apps are in 190 countries.
Google Play geo-blocking
Due to licensing constraints, Google Play's contents are restricted within your country location. Here is what can be available according to your location:
In the U.S., users benefit from the entire offer.
In Canada and the UK, users have access to movies, books and apps.
In Australia, books and apps.
In Japan, movies and apps.
Everywhere else, Google Play only offers apps.
See our related post on how to get Google Play full version outside U.S.