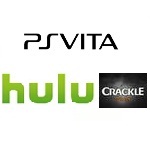 Yesterday during the E3 2012, Sony made a few statements about its new PS Vita, with among others, the fact Sony's gaming console are great for consuming media too.
Furthermore, Sony Computer Entertainment America Jack Tretton just released that Hulu Plus and Crakle video apps will soon be available to the console.
As they already have been available for PS3 since 2010 and 2011, this move on the Vita seems to be concerted to expand PlayStation across the media environment. Moreover the company also announced the launching of a Youtube application at the end of this month.
Still, considering that Hulu Plus and Crackle are gathering to an offer of existing media apps (with Netflix, Flickr, and Nico Nico) Sony is willing on making their mobile gaming device move where competitors like the 3DS can't.
Unfortunately for foreigners, this launching is only planned for U.S. residents. A VPN application allows every foreign user to unblock these apps on your gaming console.