A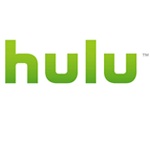 fter the broadcasting of its Battleground, Up To Speed and A Day in the Life, Hulu just released its new growth into original programming. On April 19th, Hulu announced more additions to its lineup. Now the company managed to have some bigger name stars participating, including SNL's Seth Meyers and Michael Shoemarker, as well as Adrian Grenier.
Descriptions of the new series by Techcrunch:
We Got Next (2012): Four unlikely friends butt heads on the pick-up basketball court and on the sidelines of everyday life. Starring: Kenya Barris (THE GAME, ARE WE THERE YET?, AMERICA'S NEXT TOP MODEL), Hale Rothstein (THE GAME, EVERYBODY HATES CHRIS), Danny Leiner (THE OFFICE, MODERN FAMILY, ARRESTED DEVELOPMENT, FREAKS AND GEEKS, HAROLD & KUMAR GO TO WHITE CASTLE, DUDE WHERE'S MY CAR?
The Awesomes (2013): An unassuming superhero and his cohorts battle diabolical villains, the ever-present paparazzi, and a less-than-ideal reputation as second-class crime fighters. Starring: Seth Meyers (SATURDAY NIGHT LIVE), Michael Shoemaker (SATURDAY NIGHT LIVE, LATE NIGHT WITH JIMMY FALLON) and animation studio Bento Box (BOB'S BURGERS, ALLEN GREGORY).
Don't Quit Your Daydream:A cast of famous musicians travel across America in search of could-have-been musical artists to collaborate on a new song giving them a second-chance at stardom. Based on an award-winning documentary by Adrian Grenier and John Loar.Starring: Adrian Grenier; Produced by Virgin
Flow: When Ed Dante, a hard-working kid from the wrong side of the tracks is framed for a crime he didn't commit, he begins an epic quest to deliver true justice. To achieve his goal, he must discover the mysteries of an ancient art, uncover hidden worlds and become a hero to a generation. Starring: Michael "Dooma" Wendschuh (show creator, co-founder and president of sekretagent studios: ASSASSIN'S CREED II (2009), ARMY OF TWO (2008), ASSASSIN'S CREED (2007); David Belle (Founder of Parkour); Produced by Agility Studios (producers of The LXD) and the Shine Group (WHO KNEW? IT'S EVERYBODY'S BUSINESS, APPETITE FOR LIFE)
Hulu now offers contents from over 360 content companies, with around 50,000 full TV episodes and nearly 1,900 TV series. In February, Hulu customers watched 2.5 billion videos.
Unfortunatelly, Hulu is still unavailable outside US. The company settled a blocking system which forbids any foreigner user to access the service. In fact Hulu didn't purchase the licensing rights for a broadcasting outside the USA.