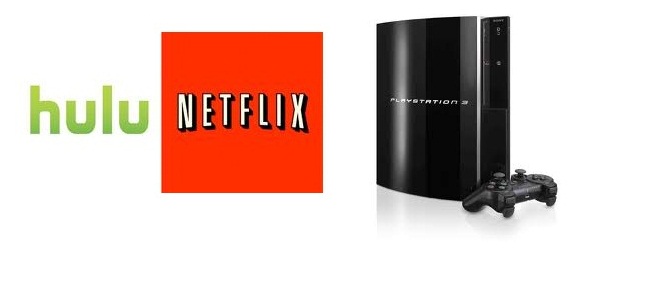 Internet offers you various opportunities to enjoy the entertainment content on on-demand services. Websites such as Hulu and Netflix provide subscription services which give you the access to a wide range of TV shows, series, and movies. With several applications on many devices like the Boxee Box for Netflix.
However Sony's PS3 application for Hulu and Netflix is only available for US-residents. Due to licensing constraints, both companies implemented a blocking system which forbids any browsing from outside the US. It detects your IP-address, therefore it is able to determinate your location.
Thankfully for expats or foreigner there is a way to bypass the restriction. The solution consists of setting up a Virtual Private Network (VPN) on your PS3. It allows you to switch your IP and also to access freely to Hulu and Netflix.
How to setup a VPN on PS3?
Choose a VPN provider by selecting those with US server locations
Download and install the provider's app
Switch the user agent filter to show a header name of "user-agent: firefox win 32", change the value to Mozilla/5.0 Firefox/3.0.11 and be sure your network settings are checked to allow connections.
Setup your PS3 in order to use a proxy server and put the PS3 port to 8080
Go to "settings" (on the cross media bar)
Then, choose "Network Settings" > "X" > "yes" (if you are already hooked up online you won't have to answer this)
Select the "Custom" option with the d-pas
Click the Right button on your PS3 controller, then pick "Auto-Detect" and click Right. Pick "Automatic IP" setting and click on Right again. Pick "Do Not Set" on your DHCP host name screen. Then click "Right" three times.
Click the Down key to pick "Use" on the Proxy server screen > "Right" > "X" to bring up the PS3 virtual keyboard.
Enter the proxy. Enter ther Port number 8080. Click "Right". Save.
When you connect your PS3 to the internet via the VPN service you are able to access to Hulu and Netflix outside the US. Enjoy all your favourite programs.
Top 3 VPN providers to watch Hulu and Netflix on PS3
Bottom line
Using a VPN service will allow you to bypass your country's restrictions on famous American websites, or geoblocked TV channels such as BBC, or FOX.
In addition to that, the VPN provides an increased privacy and anonymity on the web. Its connection process includes the creation of a secure tunnel which encrypts your data and allows to prevents from any security breaches.