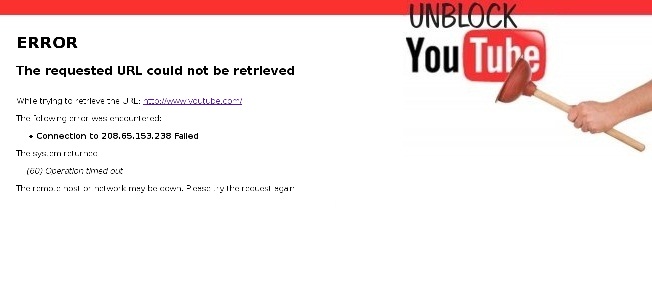 Created in February 2005, Youtube stands as the third-most visited website (according to Alexa.com) in the world.
It allows millions of internet users to discover, watch and share videos.
Within its fast sharing ability and especially the speed we can upload a mobile video frighten all dictatorial regimes insofar as the spreading of the information can hardly be controlled.
Thus, the website could be banned in several countries.
List of countries that blocked Youtube
Blocking of Youtube in China
Since 2009 and the upload of many videos showing tibetan monks being beaten, China blocks the access.

Other blocking countries
Morocco in 2008.
Thailand between 2006 and 2007.
Turkey between 2008 and 2010.
Iran temporarily blocked access to YouTube, in 2006 among with several other sites, after declaring them as violating social and moral codes of conduct. The banishement was also reinstated after Iran's 2009 presidential election.
Pakistan in 2008 and 2010.
Lybia in 2010.
Youtube has been bocked by several countries. The website is still banned from other one. However, its access can also be unavailable in other cases: a specific firewall for office or school can block Youtube too.
How to unblock Youtube?
Wether you are situated in a censoring country, or just trying to access the website at work or in school, the VPN service is a good solution to bypass the censorship.
It allows you to change your IP address to a new one, and also to appear anonymous to your ISP (Internet Service Provider), or to everyone who'd like to look for your identity.
Choosing an other country's IP will give you the ability to access freely to Youtube.
How to use the VPN application?
Choose a VPN provider by selecting those who offer VPN server locations wherein Youtube is available.
Setup the software
Enjoy a free access to Youtube
Get the best VPN service to unblock Youtube!
Here are some famous VPN providers: VyprVPN, HideMyAss, Overplay.
Bottom line
Forecasts for internet censorship are very bad for China, many websites such as Facebook are still unavailable. Fortunatelly, users looking to unblock YouTube have at their disposal a great tool: the VPN service.