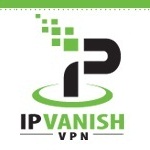 IPVanish, the famous VPN provider, announced that they have added 4 new countries to their VPN network. The 4 new countries are Czech Republic (Prague), Italy (Milan), Singapore (Serangoon), Russia (Moscow).
So with IPVanish, you can now obtain an IP address from these 4 new countries. These 4 new servers supports OpenVPN, L2TP and PPTP.
IPVanish's network has now 3500+ IPS on 60+ servers in 27 countries.
All new customers can signup today for $6.49/month.
More informations on the IPVanish's website.