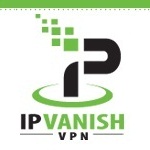 Another big news from IPVanish : they released yesterday the new version (1.2.4.1) of their Windows application. This new version now enable to use the protocol OpenVPN on Windows 8.
OpenVPN isn't enable by default on Windows 8. To enable it, go to the Preferences screen and check the checkbox. Once it's done, you don't even have to restart the IPVanish client !
When OpenVPN is enabled, you can set it on auto-connect on start-up if you want to.
For more informations, go to IPVanish's website.