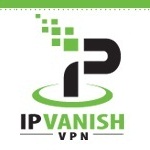 IPVanish recently announced the opening of new servers in Johannesburg, South Africa and Bucharest, Romania and 1000 new IP address. The IPVanish's network now counts 57+ servers in 23 countries. Every servers support OpenVPN, L2TP and PPTP protocols.
IPVanish has a big actuality over the past couples of month :
October 25:  IPvanish launches a new server in Hong Kong
October 30:  IPvanish releases its Mac Client
November 8:  IPvanish adds VPN servers in South Korea and in Germany
November 30:  IPVanish releases its new versions of their Mac and PC VPN applications
For more informations, visit the IPVanish's website.