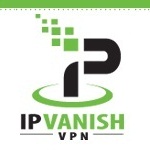 IPVanish announced a major upgrade to its Windows VPN application. The new version (v1.2.2.8) contains many new features, and an improved overall stability and connectivity for its users. Among the biggest improvements, a new setup wizard and settings menu.
This new version includes:
The ability to launch IPVanish automatically when Windows starts
The ability to link automatically to IPVanish when the software starts IPVanish, with one of the following 3 ways:
Connect to last successful server
Connect to the closest server, within the response time
Connect to a specific server, selected by the user from the list of IPVanish 39+ servers
While the installation of the application, the user discovers the various features that are implemented. New users can find the VPN application on the IPVanish Site.