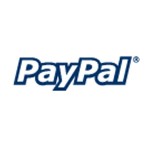 TorGuard, a VPN service provider, recently received a serious warning from PayPal. After discovering the relationship between the VPN service and BitTorrent, PayPal abruptly froze the company's account:
When we reviewed your account, we noticed that your activity violates some of the agreements you have with us. Because of this, we've limited your accounts and can no longer offer our services to you. You'll still be able to log in to view your transaction history, but you won't be able to send or receive money.
Source: torrentfreak.com, PayPal support
Concerned about the issue, TorGuard asked some details to solve the problem. PayPal answered that it couldn't allow to promote the torrent trackers. The owner confronted the support representative and said that TorGuard is a type of hosting service, but not a tracker or a company that promotes trackers. The PayPal employee then answered that the decision had already been made and that there was nothing which could be done.
PayPal's reluctance to work with TorGuard is likely due to the cloud of requests and lawsuits which surround BitTorrent-related services which leverage PayPal to monetize their operations.
PayPal is yet well-known for blocking accounts. However, sometimes, the online payment service drops accounts for unclear reasons. Markus Persson, Minecraft's creator, knows this first hand as well as Regestry, a company who utilized PayPal to collect donations for purchasing children's toys to give away for charity. PayPal suspended Regestry's account because, effectively, charity is not a "worthy cause".