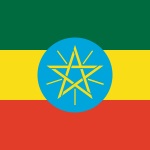 According to an Al Jazeera report, the Ethiopian government claims the use of Skype and other VoIP should be forbidden henceforth. Using app of this kind is now criminalized by up to 15 years of prison. Ethiopian authorities stated that they created this law in order to protect the "national security". The only ISP throughout the country, Ethio Telecom, after censuring opposition blogs and other news outlets, is now filtering its users Internet access from Skype.
The law indicates that the Ministry of Communication and Information Technology now has "the power to supervize the issue and licenses to all privately owned companies that import equipment used for the communication of information". However the means remain unclear in this situation.
Reporters Without Borders also reports that Ethio Telecom introduced a blocking system concerning the Tor network (allow to surf anonymously).
Find ways to bypass the restriction
Unblock SkypeUnblock the other VoIP Services