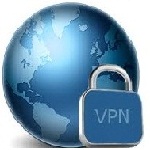 People are increasingly choosing the virtual private network (VPN) as a way to anonymise their free sharing of music and movies.
According to the BBC, Sweden's Lund University indicated that there had been a 40% rise in the number of 15 to 25-year-olds using such services since 2009.
For example, The Pirate Bay advises its users to use a VPN. Since five of the UK's big ISPs decided to block their subscribers from the file-sharing site, The Pirate Bay answered:
"As usual there are easy ways to circumvent the block. Use a VPN service to be anonymous and get an uncensored internet access, you should do this anyhow," it said.
The European censorship on file-sharings' sites
Italy first blocked The Pirate Bay with a 2010 court order, Italian ISPs also blocked torrent site BTjunkie
In Denmark the ISPs followed suit against The Pirate Bay
Austria, Finland and Belgium put up similar restrictions in 2011
Spain launched its Sustainable Economy Act, known as Law Sinde (March 2012)
UK ISPs blocked Newzbin 2 (2011), and The Pirate Bay (2012)
The VPN provides a total anonymity
Already spread in the business world, VPNs are secure networks that allow data sharing behind encrypted connections.
The VPN builds a secure connection to a VPN server. Nobody can be able to decrypt the datas through this tunnel. However there are various forms of encryption. The choose of the VPN protocole offers various level of protection:
The OpenVPN is a free software that uses authentication and data encryption with key of variable length (128 to 448 bit)
The PPTP is very easy to use but it also provides a maximum encryption of 128 bit
The L2TP/IPSec is more secured than the PPTP but also less quick
Bottom line
The increasing use of the VPNs proves that it's an efficient way to bypass the censorship. With all recent news about ACTA and CISPA, the users have to find other way to free their browsing.
See how to unblock The Pirate Bay.