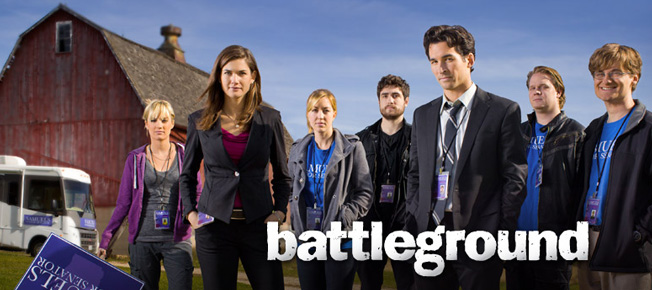 According to mashable.com, Hulu executives unveiled this show at the Television Critics Association Press Tour and called it "an independent movie for TV".
"We've long asked the question, how come the creativity and vibrancy that exists in the indie film world doesn't exist in TV?" Andy Forssell, Hulu's senior vice president of content, said in an interview.
Battleground, which is the story of a contender for Senate will reveal its premiere on Feb. 14. Only 13 episodes of 22 minutes each are ordered for now.
Hulu clearly position itself as a serious competitor with Netflix and obviously Youtube which plans to spend $100 million on celec-studded channels that will produce original content during the year.
How to watch "Battleground" outside the US ?

Hulu, as a geoblocked website, only provides its services to american residents. The only way to watch "Battleground" on Hulu is to suscribe to a VPN-provider which allows you to browse with an US IP-address.
See our comparison engine for best VPN provider with US server locations
How to use a VPN?
A VPN service offers you the ability to hide your ip, and to surf safely to geoblocked websites. It also provides a solution to bypass your country's internet censorship.
Choose a VPN provider
Download the software
Connect to any server location
Bottom line
Whether you're from US, Europe or anywhere else don't miss this new Hulu event. Choosing a VPN service is the best opportunity to follow the american series for expatriates or foreigners.