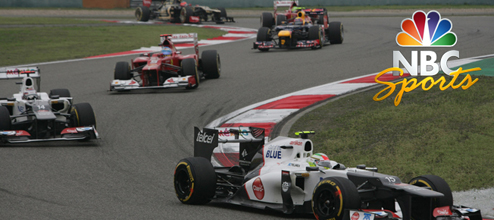 Ready? Go!
Budding racers are goign to be happy! Formula 1 Grand Prix is starting on Friday, March 15th in Melbourne, in Australia. 2013 edition is going to last 8 months and should take place in many cities: Shanghai (China), Monaco, Monza (Italia), Nurburgring (Germany)… The competition will end on the 24th of November in Interlagos, in Brazil. We bet that adrenaline will be again part of this championship, which will certainly be thrilling!
As for the United States, the Grand Prix will be broadcasted on NBC Sports. American people can also watch it online, either on the TV channel's official website or on Formula One website (in which you can see the competition's best moments on video). Why American people? In fact, if you don't live in the U.S.A., you can't access those contents. The reason for that is simple: American websites generally apply a geographical restriction (more information here).
But geographical restriction also means VPN in this case!
The Formula 1 everywhere on your computer's screen…
The Virtual Private Network is a software that you need to install on your computer. It allows you to change your IP address, according to the website's contents you want to access. For example, if the website is American, you will imperatively need an American IP (especially if you are abroad). As for the IP itself, it identifies your computer when this last one is connected to any Internet network. So now, you know how to watch Formula 1 out of the United States.
Besides, the VPN has other functions:
It secures your Internet connection: indeed, you must be careful because of hackers. A VPN will prevent them from hacking your e-mail or your bank account.
It makes you anonymous: when you don't use a VPN, information that concerns you leaks out (the Internet browser you use, your passwords, your Internet service provider…). On the contrary, by using a VPN, only your new IP address will leak out.
The VPN especially aims at expatriates and at foreigners who want to watch other TV shows than those broadcasted in their country. Here is below a list of the best American VPN services.
Top 3 best VPN services to watch Formula 1 out of the United States in 2013
As a conclusion, the VPN is efficient when you want to avoid Internet censorship, and easy to use.