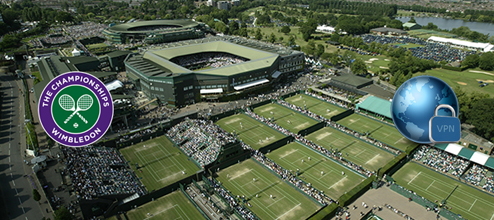 Are you fond of tennis?
French people can watch tennis on their television, thanks to the French Open. Now, it's British people's turn with the Wimbledon Championships. The tournament happens every year in London's eponymous district.
The 2013 Championships began yesterday (that is to say on 24th June) and will end on 7th July. And it barely took place that Rafael Nadal, the famous Spanish tennis player, was immediately eliminated on day one, defeated by Belgium player Steve Darcis. This event must be branded, as it is the first time that Nadal loses this quick.
Concerning the rest of the players, they are many. As for men, Andy Murray (United Kingdom), Gilles Simon (France), Juan Mónaco (Argentina), Kei Nishikori (Japan), Andreas Seppi (Italia) and Tommy Haas (Germany) will confront each other over the next few days.
As for women, the selection includes Serena Williams (United States), Li Na (China), Anastasia Pavlyuchenkova (Russia), Alizé Cornet (France) Angelique Kerber (Germany) and Roberta Vinci (Italia).
The 2013 Wimbledon Championships is being broadcasted on the BBC at the present time, on televisions and on the TV channel's official website. It means that only the people who live in the United Kingdom can watch the sport event. As for the others (the expatriates, the foreigners and the travellers), they can't access BBC's online contents, as their country unlocks them.
Then, which solution can you adopt in order to unlock foreign contents from your country?
Wimbledon from abroad = VPN service!
Well, it is simple: you need to change your current IP address with a new one, that you will have selected among many others.
To explain briefly what an IP address is, it identifies you when you go online, while you are connected to an Internet network. From that, the numbers that make up the IP correspond to the country where you connect. For example, if you are in Canada, your IP will be automatically Canadian.
Now that you have understood what an IP was, let's talk about the VPN service. Indeed, a VPN is often used to change your IP address. About the VPN itself, it is a software that you pay and install on your computer.
Its main functions:
Now that you know why people generally use a VPN service, you can watch the rest of the 2013 Wimbledon Championships! Enjoy when it lasts!
Top 3 best VPN services to unlock and watch the 2013 Wimbledon Championships abroad