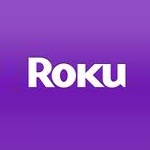 With more than 150,000 movies and TV shows directly reachable on its TV device, the Roku box enables to enjoy the best Netflix experience, thanks to 1080p HD videos. The Roku also airs the TV shows with Hulu Plus, hundreds of free movies from Crackle and the latest Hollywood releases with Amazon Instant Video.
The box provides more than entertainment contents, it also allows to access the best selection of streaming videos with over 400 channels. The programming offer includes: Live sports, music, photo and video sharing, games, international programming, radio, tech news, non-tech news, podcasts, cartoons, clips,  …
However, because of licensing restrictions, the Roku contents are still unavailable outside the United States. The limitation recognizes every user's location, thanks to its IP address. If it turns out that you don't live in the country, your access will be blocked.
Fortunately for US expatriates or even foreigners who like American series and movies, there's still a way to bypass the restriction: the Virtual Private Network (VPN).
How to Circumvent the Roku blocking?
The VPN allows to fake your IP location and to appear as another user. You simply have to choose a server location, and then you will benefit from a new IP, within the server location.
For example, to access to the US contents, choose a VPN provider with US servers.
To setup the VPN on Roku, most providers offers specific tutorials. Otherwise, the customer services are really helpful to perform this kind of installation.
Best VPN providers for the Roku
Bottom line
Using a VPN service opens a new world of possibilities with the ability to access to geo-blocked sites. This kind of application enables you to stay in touch with the TV shows, movies, and series at the American hour.
Furthermore, the Virtual Private Network also offers an increased privacy and anonymity. Thanks to the encryption process, a stress free browsing, without leaving any tracks is guaranteed.