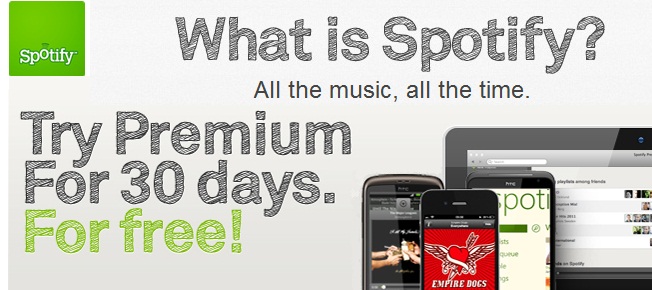 Spotify, the famous music streaming provider offers a wide range of music. With +10 million users (2010), it includes major and independent record labels such as Sony, EMI, Warner Music Group and Universal.
The system is currently accessible on multiple devices using Microsoft Windows, Mac OS X, Linux, and mobile (iPod/iPhone/iPad), Android, Blackberry (limited beta release), Windows Mobile,  Windows Phone, and S60 (Symbian).
Launched in October 2008, the company has spread its service throughout 14 countries : Austria, Belgium, Denmark, Faroe Islands, Finland,France, Germany, the Netherlands, Norway, Spain, Sweden, Switzerland, the United Kingdom, and the United States.
Nevertheless, users from outside this area, or simply expatriates won't be able to access to Spotify. Due to licensing constraints the company isn't able to provide its services in the entire world.
Thankfully there is still a way to bypass this restriction.
Access to any version of Spotify by hiding your identity
The blocking system of Spotify detects your identity by analyzing your IP address. Thus you must change it to circumvent the restriction.
The Virtual Private Network (VPN) is a kind of software which enable to impersonate an user from another country. It provides a list of available VPN server situated in multiple countries. Once you connect yourself, you benefit from an encrypted connection, and from a new IP address. This new address allows you to bypass any geo-restriction and also to access to Spotify.
How to get a VPN?
Compare the offers, by sorting out the providers within their server locations
Sign in & download the VPN application
Change your country location
Access to Spotify
Top 3 best VPN providers to unblock Spotify
Bottom line
Using Spotify allows you to enjoy a wide range of music. The VPN enables you to benefit from this service from anywhere. This kind of application releases your internet access by providing the ability to bypass any type of censorship and geo-restriction.
Moreover it also prevents you from leaving any track behind you, it also secure your browsing on multiple devices such as iPhone, Blackberry, iPad, Android, Windows Phone…