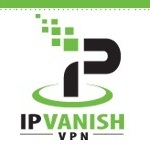 They announced it yesterday: IPVanish has just released it's 1.3 Mac version. Customers will then be able to choose between more than 7,000 IP addresses, which are divided into more than 100 servers (themselves divided into 43 countries). They can also have a secured and convenient Internet connection.
Several improvements were made:
The application will now include a default list of servers on its initial launch.
Open VPN no longer requires the ability to dial home the first time a server is used.
Column sorting now persists across instances of the application.
Stability improvements when comps wake up from a long sleep, and when internet connectivity has been lost.
A combination of a closed laptop lid and interrupted connectivity no longer causes then application to crash.
Improved connection status area in the main window.
Fixed events that could trigger IPVanish to crash or pin wheel.
The new version is freely available for all IPVanish's actual customers.
For further information concerning the VPN provider, go on their official website.