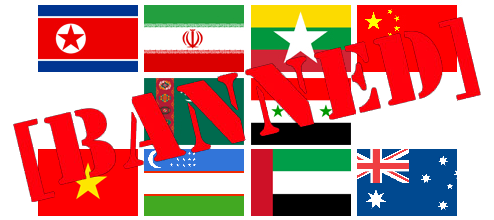 People can't live without the Internet now! Thanks to this technology, everything has become accessible, even without any limit. But in certain countries, restrictions are severe and Internet users can't access websites like Facebook, or even softwares (such as Skype).
A list of the most severe countries, in terms of censorship, has recently been published online. First surprise: China is not the first one! Another country is also present as an intruder. Let's take a look:
North Korea
Iran
Burma
China
Turkmenistan
Syria
Vietnam
Uzbekistan
United Arab Emirates
Australia
In the lead, North Korea, closely followed by Iran. Here, we are not really surprised. Syria is also here, which is not surprising either. And at the end, we found… Australia and to be honest, we didn't expect that!
This list shows then that censorship is everywhere, but it can be sometimes unexpected in some places!