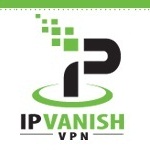 IPVanish is not ready to stop halfway!  Indeed, the VPN provider has launched its Mac OS Software v1.2 this week. This update comes with other changes:
- Improved OpenVPN Logging;
- Improved DNS Handling for OpenVPN;
- Improved Server List Update Response Time;
- Improved Log Viewer;
- Connect at Launch Bug Fixes.
Likewise, new servers have been added in: Mumbai in India (1 server), Riga in Latvia (1 server), Oslo in Norway (1 server) and Sao Paulo in Brazil (2 servers).
From now on, it gives us a global total of 3,500 IP addresses on more than 90 servers, in 41 countries.
Finally, it should not be forgotten that all IPVanish servers are compatible with OpenVPN, L2TP and PPTP. The use of VPN in unlimited and you can change the server whenever you want.
All new customers can now subscribe for $6.49/month.
More information on the IPVanish's website.