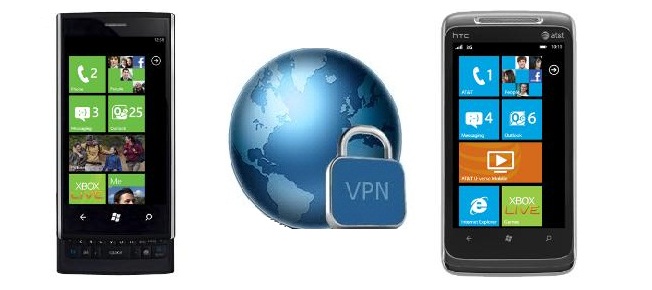 Windows Phone stands as a mobile operating system developed by Microsoft, and is the successor to its Windows Mobile platform. It was launched in 2010 in Europe, Singapore, Australia, New Zealand, the US, Canada,  and in Mexico and Asia in early 2011.
With Windows Phone, Microsoft offers a new user interface with its design language, Metro, integrates the operating system with third party and other Microsoft services, and controls the hardware on which it runs.
Following the big success of iPhone and Android Smart Phones, Nokia finally focused on those multitasking and flexible features phones. It launched products with Windows OS.
However, the Windows Phone has a very serious drawback by not allowing VPN.
Why do we need a VPN on Windows Mobile?
The Virtual Private Network (VPN) is the application that enable the encryption of your data for your internet browsing on your phone.
The Smart Phone, and also the Windows Phone use to connect itself to several WIFI networks which could be unsecured. In this way, anyone could be able to decrypt your data.
Moreover, VPN also allows users to bypass their countries' censorship by ensuring their online privacy, anonymity and freedom by giving them access to blocked websites or services such as Facebook, Twitter, Youtube, Skype, and also to famous entertainment services such as Hulu or Netflix.
Top 3 best VPN providers for Smartphones
Bottom line
Wether you use the smartphone for professional or personal use, the VPN is always useful to prevent any data loss.
This system is also a good way to prevent you from future regulations like ACTA.