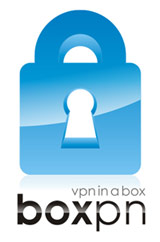 The different VPN providers continue to give us some news and once again, there is something new from BoxPN.
Indeed, a new network has just been created… in Argentina, with four new servers located there. As for the previous networks, the one in Argentina is secured with hardware base firewall, threat management gateways and anti-malware filters.
Moreover, BoxPN provides to their customers unlimited bandwidth and speed.
In total, there are more than 200 VPN servers and more than 70 torrent servers. Besides, here is a BoxPN VPN server network map.
For further information, you can go on BoxPN's official website.