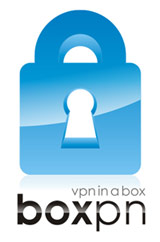 After VyprVPN, now it's BoxPN that gives some news! And there is a lot!
Firstly, BoxPN added four new servers, located in San Jose (United States), for a total of 150 servers on its network. We have to notice that San Jose servers can also be used in Asia.
Regarding its global network, it can be used for American streaming and security websites (Netflix, Hulu, Pandora…). This same network is equipped with hardware base firewalls, threat management gateways and anti-malware filters.
To finish, BoxPN reminds us that it has a 24/7 support via website chat and email.
For further information, you can go on the provider's official website.