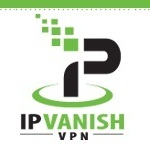 Nothing can even stop IPVanish! Indeed, the VPN provider has just added 17 new VPN servers to its network.
On one hand, new servers are available in Mumbai in India (1 server), in Riga in Latvia (1 server), in Oslo in Norway (1server) and in Sao Paolo in Brazil (2 servers).
On the other hand, other servers have been added in Singapore (2 servers), in London (1 server), in Chicago (2 servers), in Los Angeles (1 server), in Miami (2 servers), in San Jose (3 servers) and in Seattle (1 server).
It should not be forgotten that all IPVanish servers are compatible with OpenVPN, L2TP and PPTP. The use of VPN in unlimited and you can change the server whenever you want.
From now on, there are 3,500 IP addresses on 85 servers that make up the famous VPN network, and this happens in 40 countries.
All new customers can now subscribe for $6.49/month.
More information on the IPVanish's website.